by Solène Plancqueel *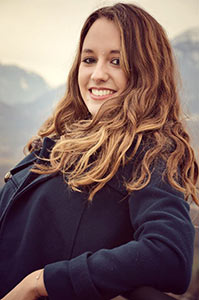 International students
In this Italian university, it's very easy to meet other international students thanks to the students' association "SMINT" and other events organised by the International Office. In this way, you can easily create some relationships, compare your point of view with others, share the problems you meet, the places and experiences you recommend, etc. International students know each other and often create events altogether. There is a special link between them: wherever they come from, they live the same experience and meet the same problems or satisfactions. Even if they don't know each other very well, there is a kind of strong solidarity between them.
Italian students
It's not really easy to meet Italian students. They already know each others and have their own habits at university. Some of them will probably come to you and ask where you come from and what you're doing here, but only a few. Moreover, most part of events organized by the city of Piacenza attract mainly international students. Therefore, my advice is: don't hesitate to talk to Italian students first. Start by asking them a word in Italian, and they will be very happy to help you and share their knowledge. Being friends with Italian students is the best way to discover Italy, learn Italian and be successful at university!
Courses
Professors at Cattolica are really interesting and know perfectly well their subjects. It is a pleasure to study with them! Personally, I was used to a very different teaching system in my home country. Here in Italy, courses are really theoretical and there are a few practical activities. There are numerous exam sessions and you can either accept your final grade or try the exam again to get a better result. You should always be aware of what you need to do (complementary readings, extra work at home…), and of the registration procedure. Sometimes (especially in big classes of hundreds of students) it is important to remind professors that you are an international student in order to be helped by them. Do not hesitate to ask the professors for any need.
What to do in Piacenza?
I suggest you to try pizza in Piazza Duomo and ice-cream at Gelateria "La Romana" in Corso Emanuele, which provides dozens of ice-creams, cakes, crepes,… they are all delicious!
What to do in the region?
It's very easy to travel by train throughout the region, and very cheap. It's recommended, obviously, to go to Milan, but there are so many other places close to Piacenza, such as Mantova, Bologna, Parma, Pavia, Cremona, Bergamo, Cinque Terre, Lago di Garda, Sirmione…
* 19 years old, from La Rochelle Business School, France. Erasmus+Program a.y. 2015/2016 (Fall semester) School of Economics and Law, Piacenza